Denver
At Dalia Landscape, we are proud to serve the Denver area with top-notch landscaping services. Our experienced team of professionals has the knowledge and expertise to create beautiful landscapes that will enhance your property. From lawn and landscape design to custom lawn mowing services, we have the tools and experience to ensure that your property looks its best.
We understand the importance of providing quality services at an affordable cost. Our experienced professionals will work with you to create the perfect landscape solution that fits your budget. We also offer free estimates so you can be sure you're getting the best value for your money. Don't hesitate to give us a call and let us help you create the perfect outdoor space.


The Importance of Using a Professional Lawn & Landscape Company
Having a well-manicured lawn and garden is one of the best ways to increase the curb appeal of your home. But maintaining a beautiful landscape can be a daunting task. That's why it's important to hire a professional lawn and landscape company.
At Dalia Landscape in Denver, we understand that a successful landscape requires knowledge, skill, and dedication. Our team of experienced landscape professionals has the knowledge and expertise to identify local plant species and develop a plan that best suits your individual needs. We also use the latest landscaping technologies, including drought-resistant plants and efficient irrigation systems, to create a sustainable and attractive landscape that will last for years to come for both residential and commercial properties!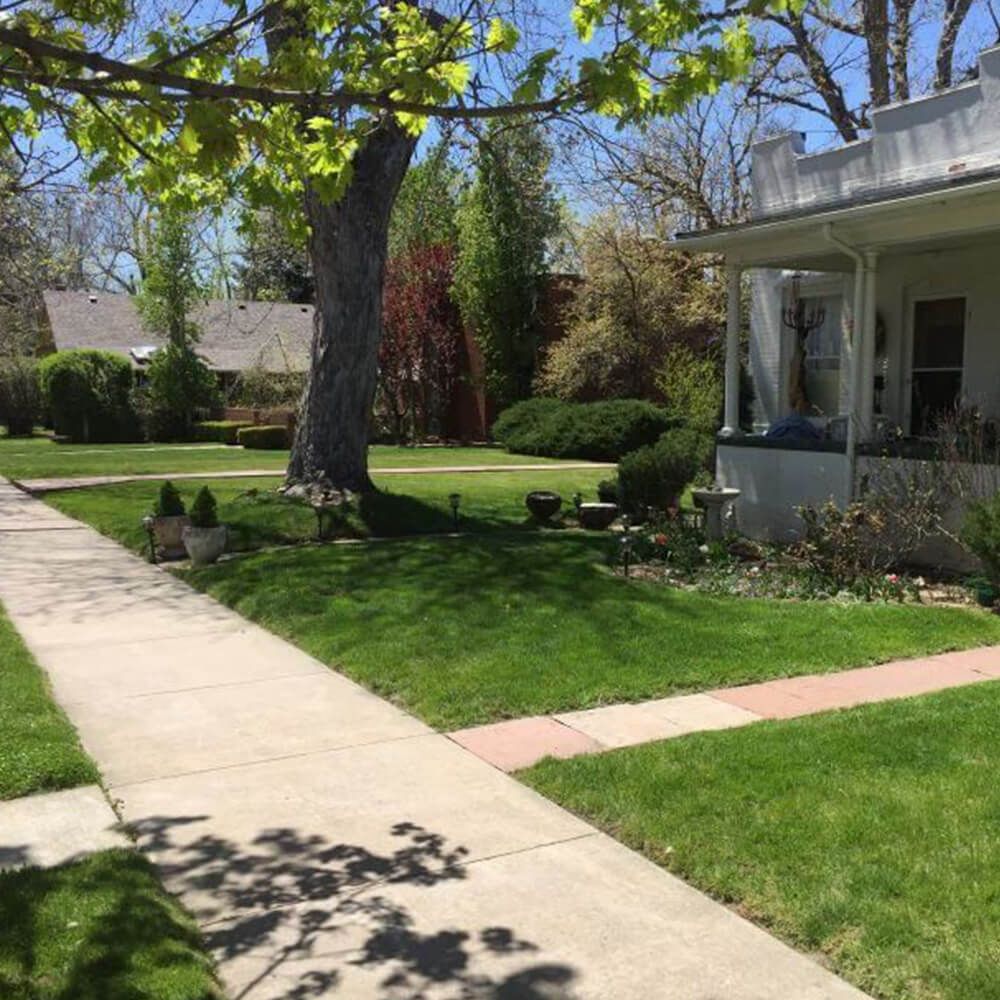 Our Residential Services
We understand that your lawn and landscape are important investments, and we strive to ensure that your outdoor space is always looking its best. Our team of experts uses the latest equipment and techniques to ensure that your lawn is kept healthy, vibrant, and free of weeds and pests. Our lawn maintenance services in Denver include:
Lawn Mowing Services
Edge Trimming
Fall Clean-Up
Weed Control
Tree and Shrub Pruning
Planting (flowers, bushes, trees)
Sod
Mulch
Rocks
Aeration Services
And More!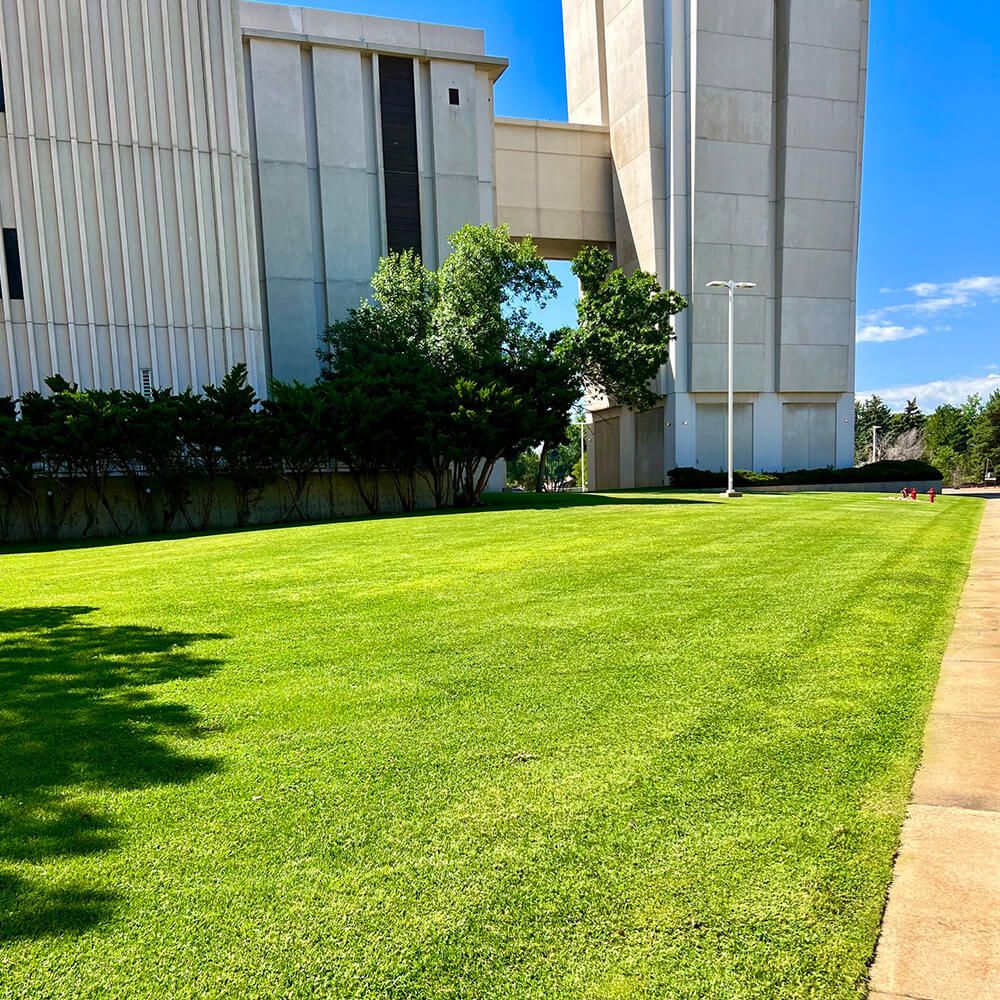 Commercial Lawn Care in Denver
Dalia Landscape is the premier provider of commercial lawn care and landscaping services in Denver! We offer specialized landscape services for businesses of all sizes, from small shops to large office buildings. Our experienced landscapers are dedicated to providing the highest quality services to keep your property looking great.
We provide comprehensive lawn care services that meet the needs of any commercial property. Our lawn mowing services will keep your grass looking neat, while our lawn aeration services ensure that your soil is healthy and well-drained. We also offer weed control services to keep your landscaping free of pesky weeds. In addition, we offer mulching services to add a beautiful, finished look to your property.
No matter what your landscaping needs are, Dalia Landscape has the services you need.
Planting (flowers, bushes, trees)
Why Choose Dalia Landscape?
At Dalia Landscape, we are proud to provide our customers with fast, reliable, and quality lawn care services. With more than 30 years of experience, we are the trusted choice for lawn care in the Denver Metro Area. From lawn mowing and trimming to seasonal maintenance and fertilizer, our team has the skills and experience necessary to meet all of your needs.
When you choose Dalia Landscape, we guarantee that you'll receive the highest quality services, great customer service, and a team of experienced professionals. So what are you waiting for? Contact us today and let us take care of your lawn care and landscaping needs!
What our customers are saying
Highly Recommended!
"I have been using Dalia Landscaping for over a year and a half now and would highly recommend them. They are consistent, on time, affordable and very knowledgeable in many facets of landscape management. I normally use their lawn mowing service and am pleased every time. Recently I had contracted them to remove some pesky weeds/trees/bushes and they did so at an affordable price and with a quick turnaround time. Overall I recommend using Dalia for any lawn related service you may need as their list of capabilities is quite large."
-Dustin
A Breath Of Fresh Air!
"Working with Erick and his team was a breath of fresh air! From the beginning he made my family feel at ease with expertise from sprinklers to grass and now I'm having them build a deck for us. I recommend them highly and trust them with my home!"
-Adrian
Attention To Detail and Professionalism
"Antonio and his crew did and excellent job with my backyard and gave me a peaceful and serene place to escape. Their attention to detail and professionalism is among the best in the business. They return our calls in a timely manner. Highly recommend!!!!"
-Kim