Winter Landscaping Services in Denver
YOUR TRUSTED LANDSCAPING COMPANY, YEAR-ROUND
At Dalia Landscape, we understand how harsh winter weather can affect your landscape and outdoor services. That's why we offer a range of winter services to keep your landscape healthy and safe during the colder months. We are a reputable and trusted landscaping company] serving Denver and the surrounding areas year-round. Contact us today!


Our Winter Services
Proudly serving Denver and nearby cities including Commerce City, Aurora, Lakewood, Broomfield, Centennial, Englewood and more, we specialize in preparing your landscape for winter and snow removal services throughout the snowy season.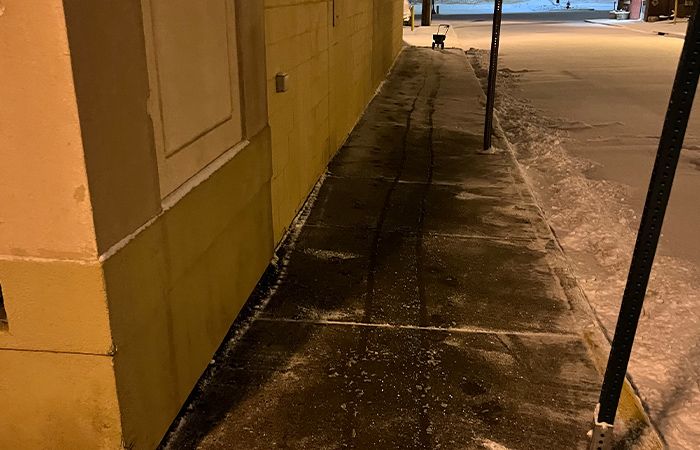 Winter Landscaping Services
Snow and ice can create hazardous conditions on your property that can lead to accidents and injuries. Our experienced snow removal team works quickly and efficiently to remove snow and ice from your driveway, walkways, parking lots, and other areas to prevent these types of hazards. We use the latest equipment and techniques to ensure snow and ice are removed entirely and efficiently.
What our customers are saying
Highly Recommended!
"I have been using Dalia Landscaping for over a year and a half now and would highly recommend them. They are consistent, on time, affordable and very knowledgeable in many facets of landscape management. I normally use their lawn mowing service and am pleased every time. Recently I had contracted them to remove some pesky weeds/trees/bushes and they did so at an affordable price and with a quick turnaround time. Overall I recommend using Dalia for any lawn related service you may need as their list of capabilities is quite large."
-Dustin
A Breath Of Fresh Air!
"Working with Erick and his team was a breath of fresh air! From the beginning he made my family feel at ease with expertise from sprinklers to grass and now I'm having them build a deck for us. I recommend them highly and trust them with my home!"
-Adrian
Attention To Detail and Professionalism
"Antonio and his crew did and excellent job with my backyard and gave me a peaceful and serene place to escape. Their attention to detail and professionalism is among the best in the business. They return our calls in a timely manner. Highly recommend!!!!"
-Kim