TREE SERVICES YOU CAN TRUST
At Dalia Landscape, we offer a comprehensive range of tree services designed to keep your trees healthy, robust, and strong. Our skilled team of landscaping contractors is highly trained, knowledgeable, and experienced in providing top-quality tree care services that meet the specific needs and requirements of our clients. We are a reputable and experienced landscaping company serving Denver, CO, and the surrounding areas with our tree trimming, tree removal, and stump removal services. Whether you need to prune your trees, remove dead trees, or remove stumps, our team of experts can handle it all. We use the latest techniques and equipment to ensure the job is done correctly and safely. Contact us today!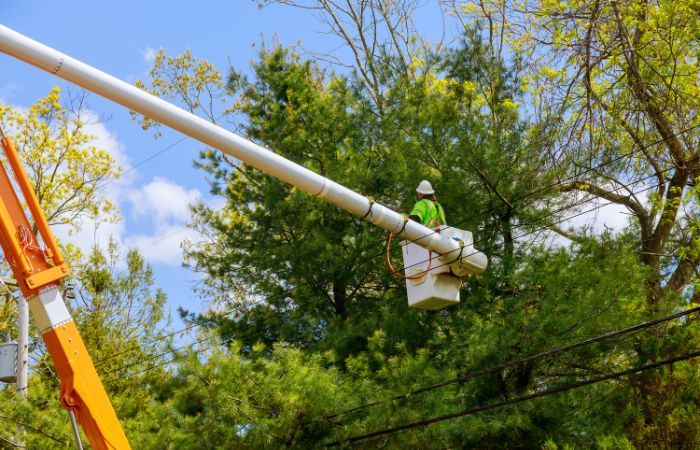 Our Tree Care Services
Proudly serving Denver and nearby cities including Commerce City, Aurora, Lakewood, Broomfield, Centennial, Englewood, and more, Dalia Landscape offers the tree care services your property needs to remain not only beautiful but safe as well! Regular tree care enables trees to grow strong and healthy, making your outdoor space safer as a result.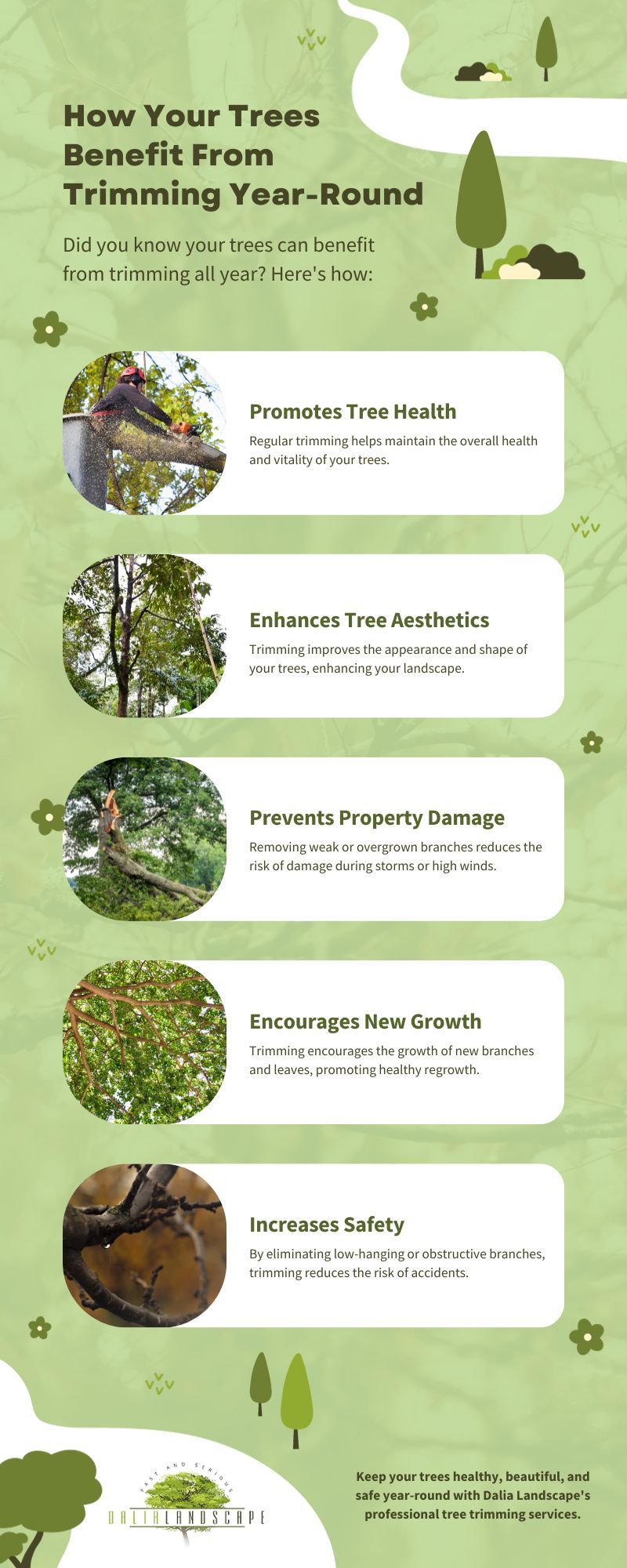 Our professional tree services include:
No matter the size of your project, our experienced and knowledgeable team of tree care professionals is here to help. Contact us today to learn more about our tree services and how we can help your property!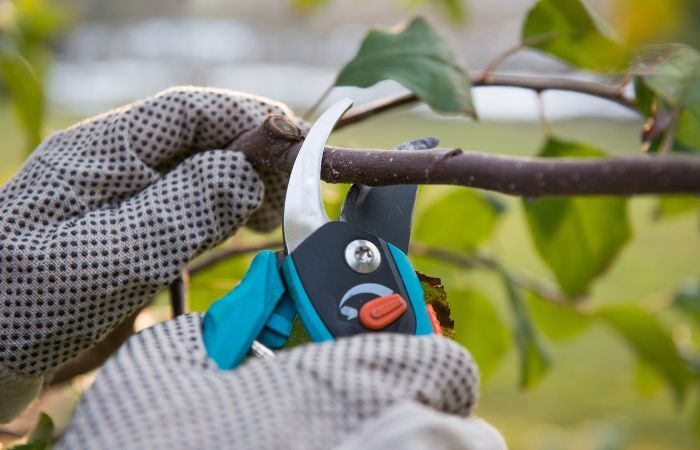 Tree Trimming and Pruning
Tree trimming and pruning in Denver is critical for maintaining healthy trees and improving their appearance. Our team uses the latest equipment and techniques to safely trim and prune your trees. We remove dead, diseased, or damaged branches to prevent them from breaking off.
Tree trimming and pruning also helps improve air circulation and sunlight penetration. This helps your trees stay healthy and strong. We also use pruning and trimming to shape and maintain the desired appearance of your trees. Our experienced crew has the skills and knowledge needed to properly trim and prune any tree.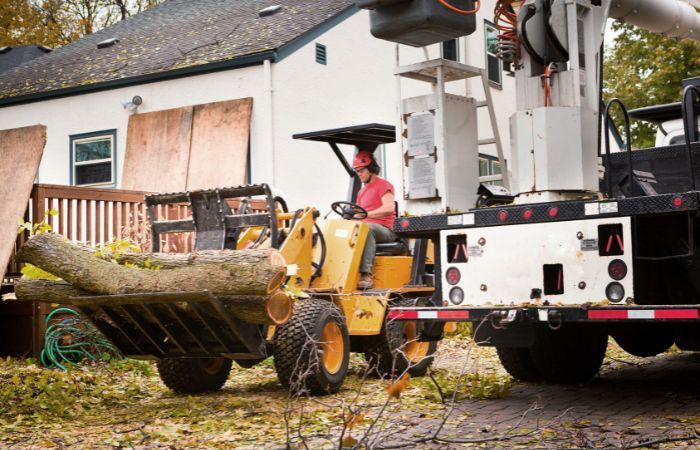 Tree Removal
Tree removal can be a dangerous and complex process that requires the right equipment, expertise, and experience. At Dalia Landscape, we use state-of-the-art equipment and employ a rigorous safety protocol to remove trees effectively and safely. Whether you've had a tree damaged due to harsh weather conditions, or you're just eager to remove a tree, Dalia Landscaping can help! We take care of everything from cleaning up debris to grinding stumps.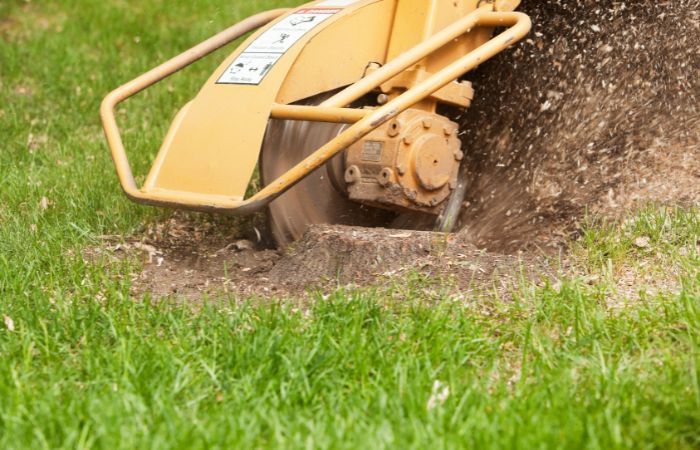 Stump Removal
Stumps can be unappealing and hazardous, and they should not be left behind after a tree removal. We use a stump grinder to eradicate the stump from your garden. Our approach allows for a delicate level of control, meaning your garden maintains the aesthetic look and feel it deserves.
We are committed to providing high-quality tree care services! If you're interested in our services, including tree trimming, tree removal, or stump removal services, contact Dalia Landscape today to get started!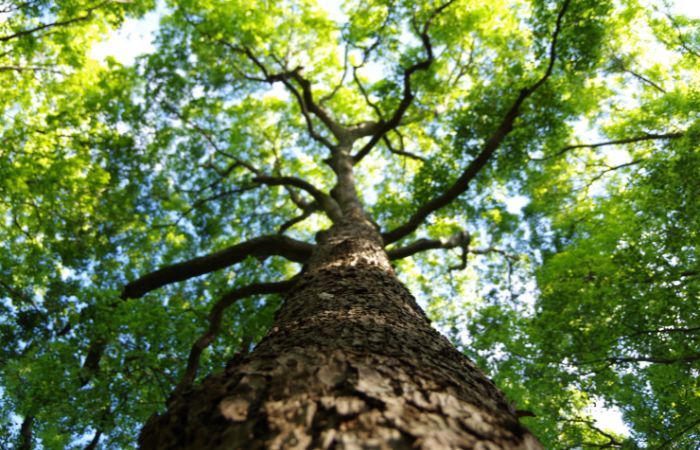 Why Partner With Dalia Landscape for Your Tree Care Needs
At Dalia Landscape, we prioritize safety, and all of our staff are certified arborists that understand the proper techniques for caring for trees. We use the latest technology and equipment to ensure that your trees are taken care of in the best possible way. We also have a variety of services available to help you with your tree care needs, including consultations, tree appraisals, and tree maintenance plans.
By partnering with Dalia Landscape for your tree care needs, you can be sure that your trees are in the best of hands. With our 30 years of experience and dedication to quality, your trees will look beautiful and remain healthy for years to come. Contact us today to learn more about how we can help you with your tree care needs.
What our customers are saying
Highly Recommended!
"I have been using Dalia Landscaping for over a year and a half now and would highly recommend them. They are consistent, on time, affordable and very knowledgeable in many facets of landscape management. I normally use their lawn mowing service and am pleased every time. Recently I had contracted them to remove some pesky weeds/trees/bushes and they did so at an affordable price and with a quick turnaround time. Overall I recommend using Dalia for any lawn related service you may need as their list of capabilities is quite large."
-Dustin
A Breath Of Fresh Air!
"Working with Erick and his team was a breath of fresh air! From the beginning he made my family feel at ease with expertise from sprinklers to grass and now I'm having them build a deck for us. I recommend them highly and trust them with my home!"
-Adrian
Attention To Detail and Professionalism
"Antonio and his crew did and excellent job with my backyard and gave me a peaceful and serene place to escape. Their attention to detail and professionalism is among the best in the business. They return our calls in a timely manner. Highly recommend!!!!"
-Kim