Areas We Serve: Highlands Ranch
Your Trusted Landscaping Contractor in Highlands Ranch
At Dalia Landscape, we take pride in transforming outdoor spaces into breathtaking works of art. As the leading landscaping contractor in Highlands Ranch, CO, we offer a wide range of services for both commercial and residential landscaping projects. Our team of skilled professionals is dedicated to bringing your outdoor visions to life, whether you need tree trimming, hardscaping, irrigation, or any other landscaping service.


Creating Enchanting Outdoor Spaces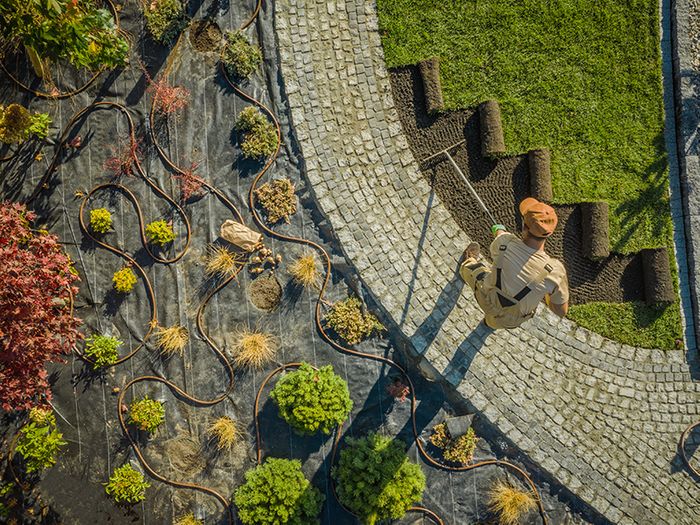 Residential Landscaping
As experts in residential landscaping, we understand the importance of creating a captivating outdoor environment that complements your home. Our skilled designers will work closely with you to incorporate your ideas and preferences into a personalized landscape design. From lush gardens to tranquil water features, we have the expertise to transform your front yard or backyard into a private oasis that you can escape to in Highlands Ranch.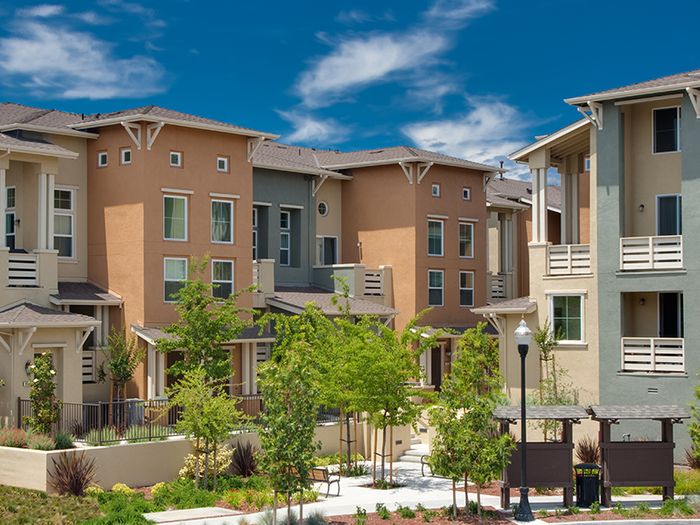 Commercial Landscaping
First impressions matter, and a well-designed landscape can make a significant impact on your business's image. Our commercial landscaping services are tailored to meet the unique needs of your property in Highlands Ranch. Whether you own a corporate office, retail space, or an apartment complex, we will create an inviting landscape that sets you apart from the competition. Our team will meticulously plan and execute every detail, ensuring your outdoor space reflects your brand and enhances your professional image.
Enhancing and Maintaining Your Landscape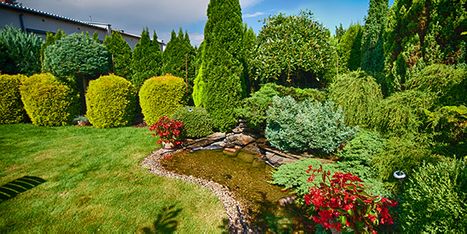 Healthy and well-maintained trees can add beauty and value to your residential or commercial property in Highlands Ranch. Our expert arborists specialize in tree trimming techniques that promote healthy growth, maintain shape, and remove any hazardous branches. With our attention to detail and extensive knowledge of tree care, we ensure your trees thrive and remain an asset to your landscape for years to come.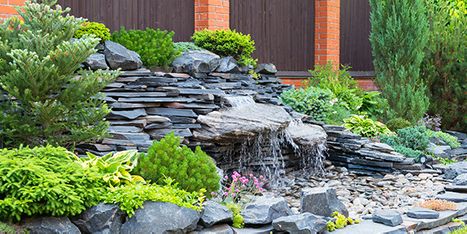 Incorporating hardscape elements can bring balance and structure to your outdoor space. Whether you envision a stunning stone patio, a winding stone pathway, or a functional retaining wall, our hardscaping services will create an exquisite focal point in Highlands Ranch. Our skilled craftsmen and hardscaping contractors work with a variety of materials, ensuring durable and aesthetically pleasing hardscape installations that seamlessly integrate with your landscape design.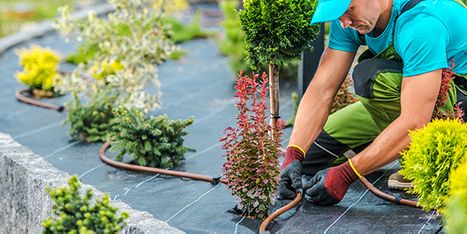 Efficient irrigation is crucial for maintaining a vibrant and healthy landscape — especially in the dry Colorado summers. Our irrigation specialists are equipped with the latest technology and expertise to design and install custom irrigation systems tailored to your specific needs in Highlands Ranch. From smart controllers to drip irrigation, we prioritize water conservation while ensuring your plants receive the right amount of water at the right time, saving you both time and money.
What our customers are saying
Highly Recommended!
"I have been using Dalia Landscaping for over a year and a half now and would highly recommend them. They are consistent, on time, affordable and very knowledgeable in many facets of landscape management. I normally use their lawn mowing service and am pleased every time. Recently I had contracted them to remove some pesky weeds/trees/bushes and they did so at an affordable price and with a quick turnaround time. Overall I recommend using Dalia for any lawn related service you may need as their list of capabilities is quite large."
-Dustin
A Breath Of Fresh Air!
"Working with Erick and his team was a breath of fresh air! From the beginning he made my family feel at ease with expertise from sprinklers to grass and now I'm having them build a deck for us. I recommend them highly and trust them with my home!"
-Adrian
Attention To Detail and Professionalism
"Antonio and his crew did and excellent job with my backyard and gave me a peaceful and serene place to escape. Their attention to detail and professionalism is among the best in the business. They return our calls in a timely manner. Highly recommend!!!!"
-Kim
Experience Unmatched Quality and Customer Service
When you choose Dalia Landscape as your trusted landscaping contractor, you can expect unmatched quality and exceptional customer service throughout the entire process. Our dedicated team takes the time to understand your goals, offering expert advice and guidance along the way. We pride ourselves on our attention to detail, timely project completion, and transparent communication, ensuring a seamless and stress-free experience in Highlands Ranch.
Contact Dalia Landscape today to schedule a consultation and discover how we can transform your outdoor space into a picturesque haven in Highlands Ranch. With our expertise in all landscaping services, we are committed to exceeding your expectations and bringing your outdoor dreams to life.
Dalia Landscape is your premier choice in Colorado. Let us enhance the beauty of your Highlands Ranch property, one project at a time.