Commercial Landscaping in Denver
IMPROVING THE CURB APPEAL OF YOUR BUSINESS YEAR-ROUND
Any commercial property, be it an office building, retail space, or industrial facility, must maintain optimal curb appeal to attract and retain customers and tenants. A well-maintained landscape plays an integral role in creating positive first impressions of your business or property. At Dalia Landscape, we are an affordable, dependable, and trusted commercial landscaping company serving Denver, CO and the surrounding areas offering comprehensive commercial landscaping services. Get in touch with us today to schedule commercial landscaping services!



Contracted Maintenance:
Dalia Landscape offers contracted maintenance services to ensure your commercial landscape remains pristine throughout the year. Our skilled team will provide regular lawn care, trimming, pruning, fertilization, weed control, and irrigation system maintenance, ensuring your landscape looks its best.

Landscape Construction:
We specialize in complete landscape renovations and new installations, so we can assist you in any and all landscape construction. From hardscaping elements to installing plants and trees, we bring your vision to life with our commercial landscaping services in Denver.

Landscape Design:
Our talented commercial landscapers in Denver will work closely with you to create a customized and functional design that aligns with your property's aesthetic and goals. We listen to your vision and provide professional recommendations to elevate your ideas to create a visually stunning landscape and practical landscape design.

Snow Removal:
Don't let the harsh Colorado winters impede your company's ability to help customers. Dalia Landscape's prompt and reliable snow removal service ensures your property remains safe and accessible for employees and customers. Our team uses industry-leading equipment to efficiently clear snow and reduce slick areas.
Our Commercial Landscaping Process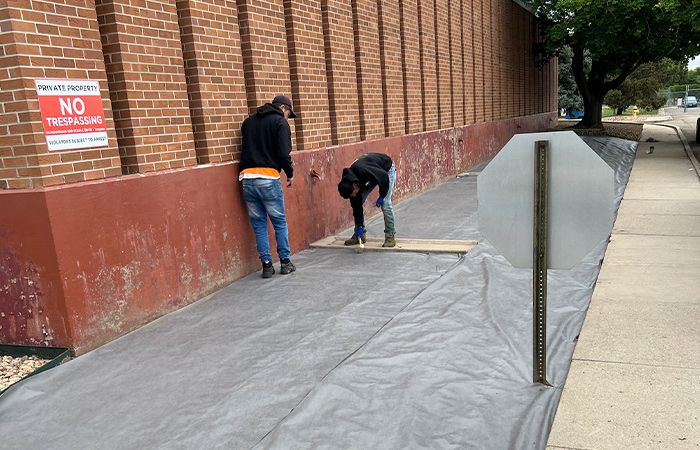 We know that hiring a commercial landscaping company in Denver for your landscaping needs can be a bit intimidating. That's why our team here at Dalia Landscape is here to walk you through our process.
The first step in our commercial landscape services process is an initial consultation! We will listen to your needs and expectations, budget, and timeline. This consultation helps us build a strong foundation for the services you need and ensures we're on the same page regarding your vision for your commercial property.
From here, we will create a customized landscape design tailored to your business and begin to implement the landscape design. Whether you are looking for one-time services to give your property an improved look or you need ongoing landscape maintenance services, the team at Dalia Landscape can help! Get a quote today!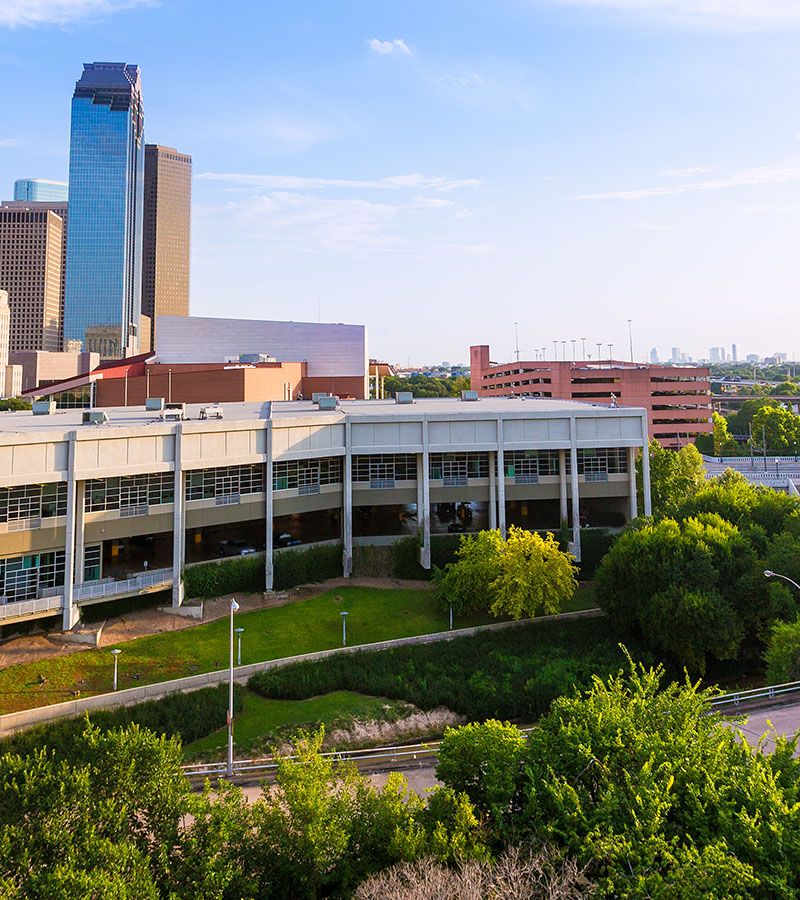 Why is Commercial Landscaping Important?
First Impressions: A well-maintained and visually appealing commercial landscape creates a positive first impression on clients, customers, and visitors. This enhances your business's professional image.

Enhanced Employee Morale: When you invest in commercial lawn care, you create a beautiful outdoor environment that contributes to a more pleasant and inspiring workplace. With a well-maintained landscape, you can boost employee morale, productivity, and overall satisfaction.

Environmental Benefits: Thoughtfully designed commercial landscapes in Denver can provide environmental benefits. This can include improved air quality, noise reduction, stormwater management, and habitat creation.
Customized Services
At Dalia Landscape, we understand that each commercial property is unique, with distinct requirements and goals. That's why we offer custom services tailored to your specific needs. Our experienced team will work closely with you to develop a commercial landscaping plan to meet your budget, timeline, and aesthetic preferences. This ensures your property stands out among the rest.
We want the process of commercial lawn care in Denver to be seamless. That's why you can expect exceptional quality, professionalism, and affordability. Let us exceed your expectations and create an eye-catching commercial landscape.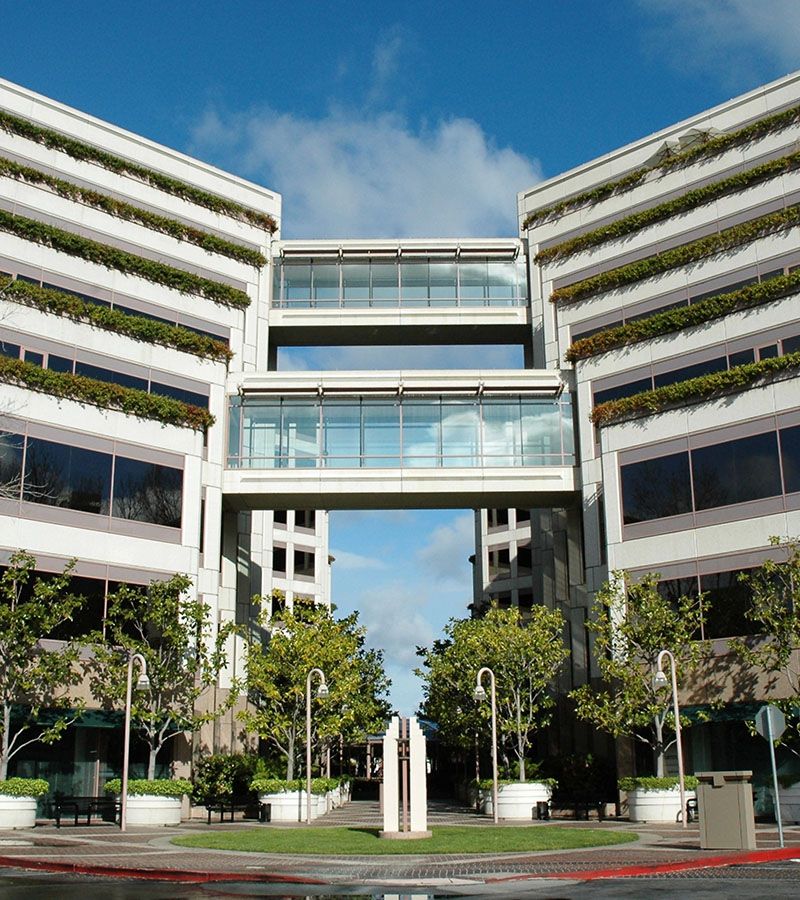 Why Choose Our Commercial Landscaping Services
When you choose Dalia Landscaping as your commercial landscaping company in Denver, you can expect:
Comprehensive commercial landscaping services

Skilled and experienced team

Family-owned and operated business

Personalized approach

Exceptional customer service
Transform your commercial landscaping into a welcoming and impressive space. Contact Dalia Landscape today to discuss your commercial landscaping needs in Denver!
What our customers are saying
Highly Recommended!
"I have been using Dalia Landscaping for over a year and a half now and would highly recommend them. They are consistent, on time, affordable and very knowledgeable in many facets of landscape management. I normally use their lawn mowing service and am pleased every time. Recently I had contracted them to remove some pesky weeds/trees/bushes and they did so at an affordable price and with a quick turnaround time. Overall I recommend using Dalia for any lawn related service you may need as their list of capabilities is quite large."
-Dustin
A Breath Of Fresh Air!
"Working with Erick and his team was a breath of fresh air! From the beginning he made my family feel at ease with expertise from sprinklers to grass and now I'm having them build a deck for us. I recommend them highly and trust them with my home!"
-Adrian
Attention To Detail and Professionalism
"Antonio and his crew did and excellent job with my backyard and gave me a peaceful and serene place to escape. Their attention to detail and professionalism is among the best in the business. They return our calls in a timely manner. Highly recommend!!!!"
-Kim